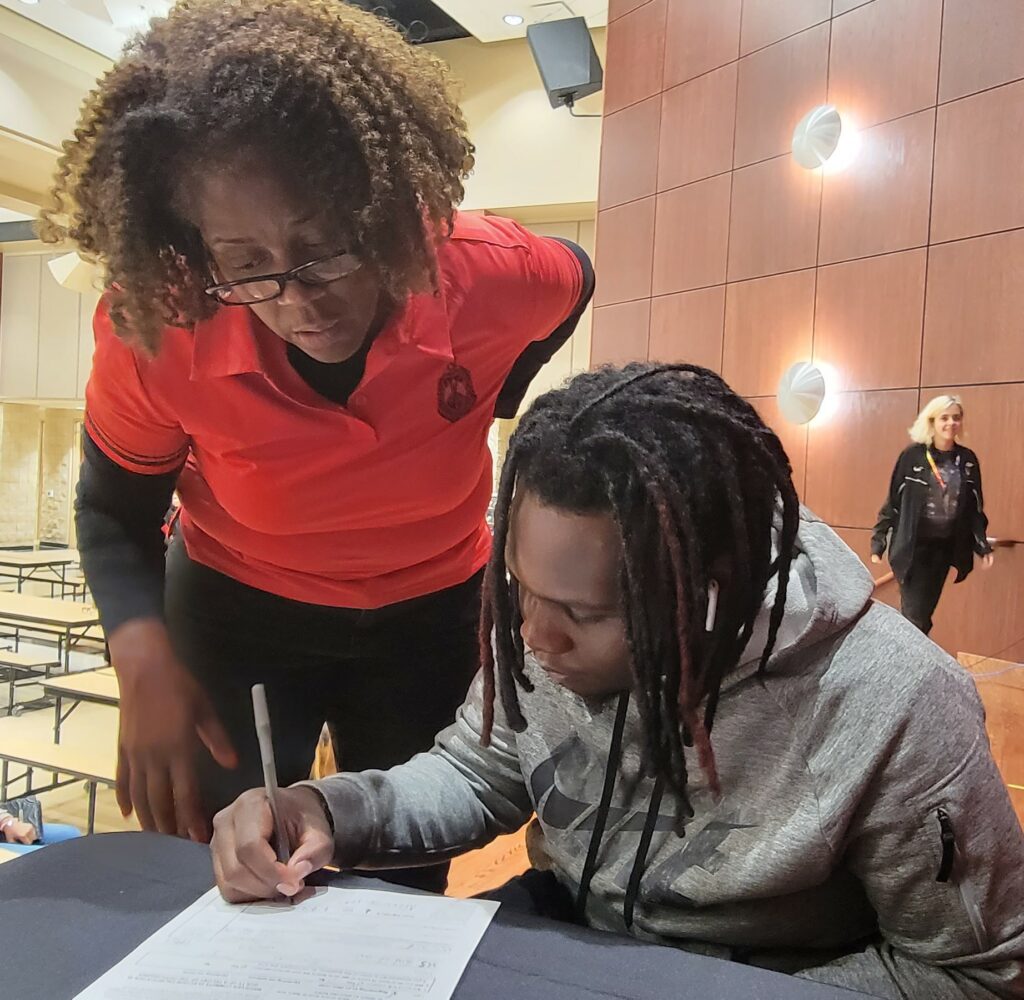 Some Warren G. Harding High School students observed National Voter Registration Day on Tuesday, Sept. 19, 2023, by registering to vote.
Delta Sigma Theta Sorority helped eligible students register at Harding during the school's four lunch periods.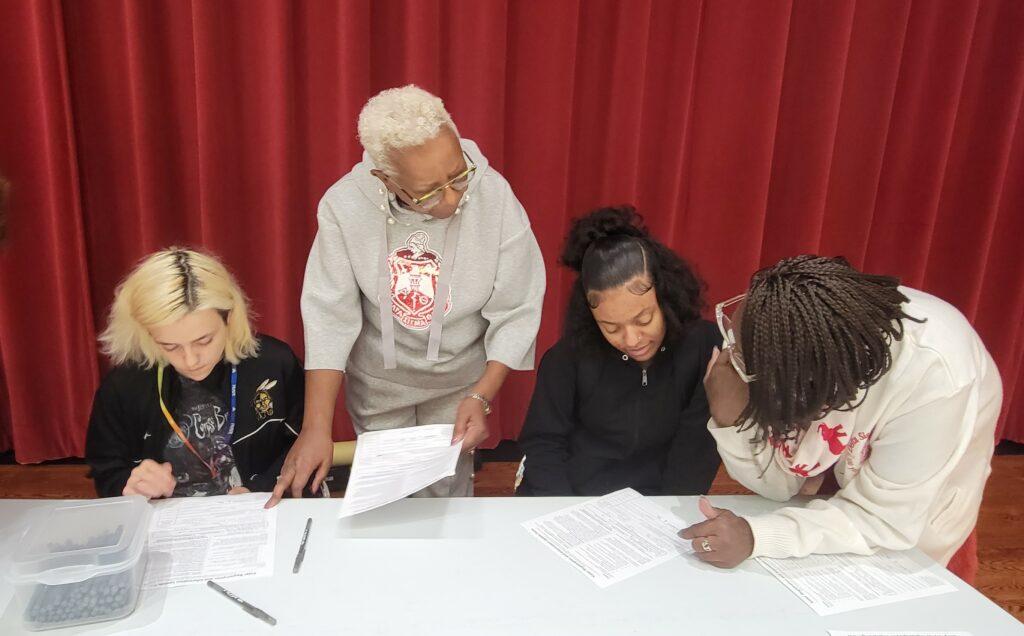 Ohio citizens are eligible to vote if they are at least 18 years old on or before the day of the next general election. (If an individual will be 18 on or before the general election, he or she may vote in the primary election to nominate candidates, but cannot vote on issues or party central committees until the age of 18.