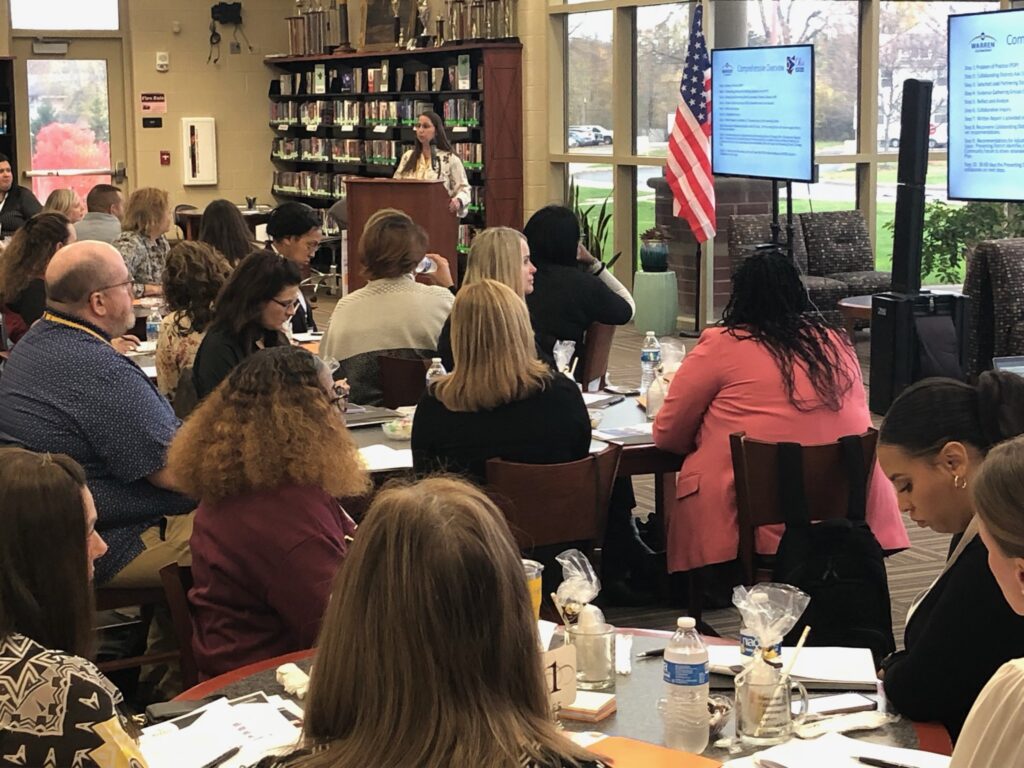 Educators from districts similar to Warren City Schools gathered at Warren G. Harding High School on Thursday, Nov. 9, 2023, as part of Ohio Mid-Sized Schools Leadership Collaborative instructional rounds.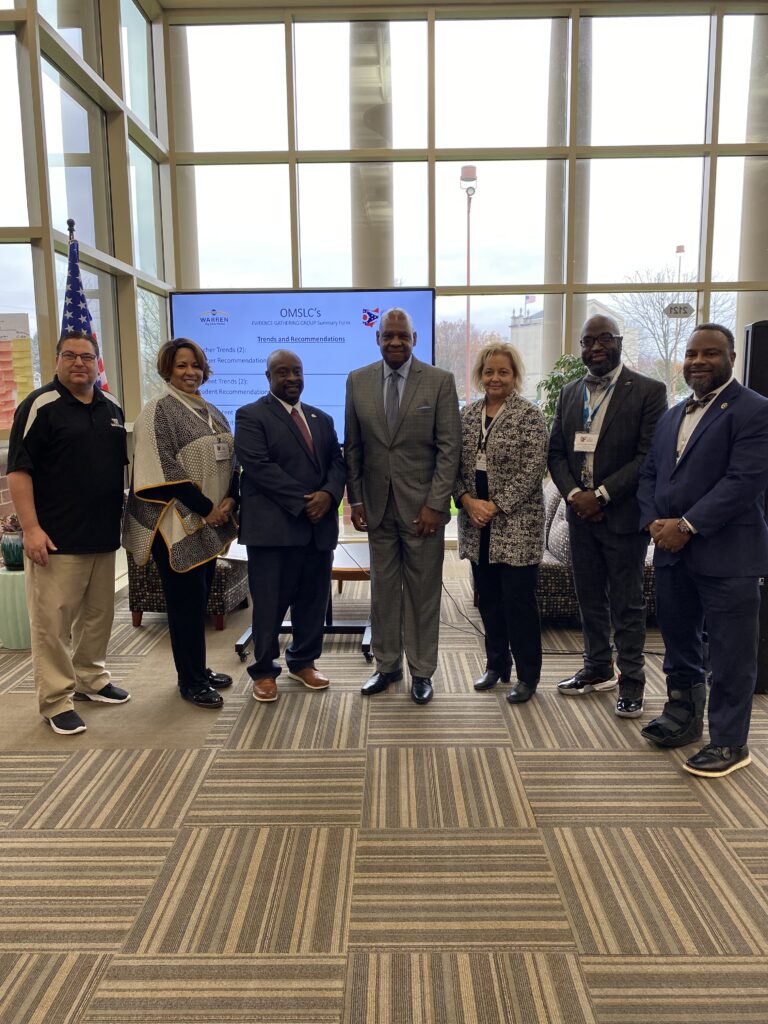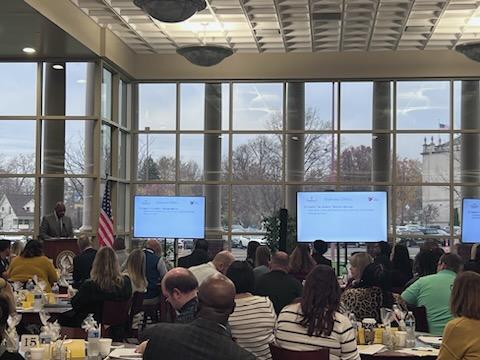 Superintendents, teachers and curriculum leaders from around the state visited Warren classrooms and provided feedback to district staff and the Ohio Department of Education and Workforce about student engagement, teacher feedback, and academic content.
"Although no two districts are exactly alike, it is a great opportunity to be able to collaborate with representatives of school districts similar to Warren and that have similar concerns," explained Warren's Chief Academic Officer Wendy Hartzell.
Instructional rounds, adapted to education from the field of medicine, provide opportunities for educators to work collaboratively to identify and solve common challenges related to teaching and learning.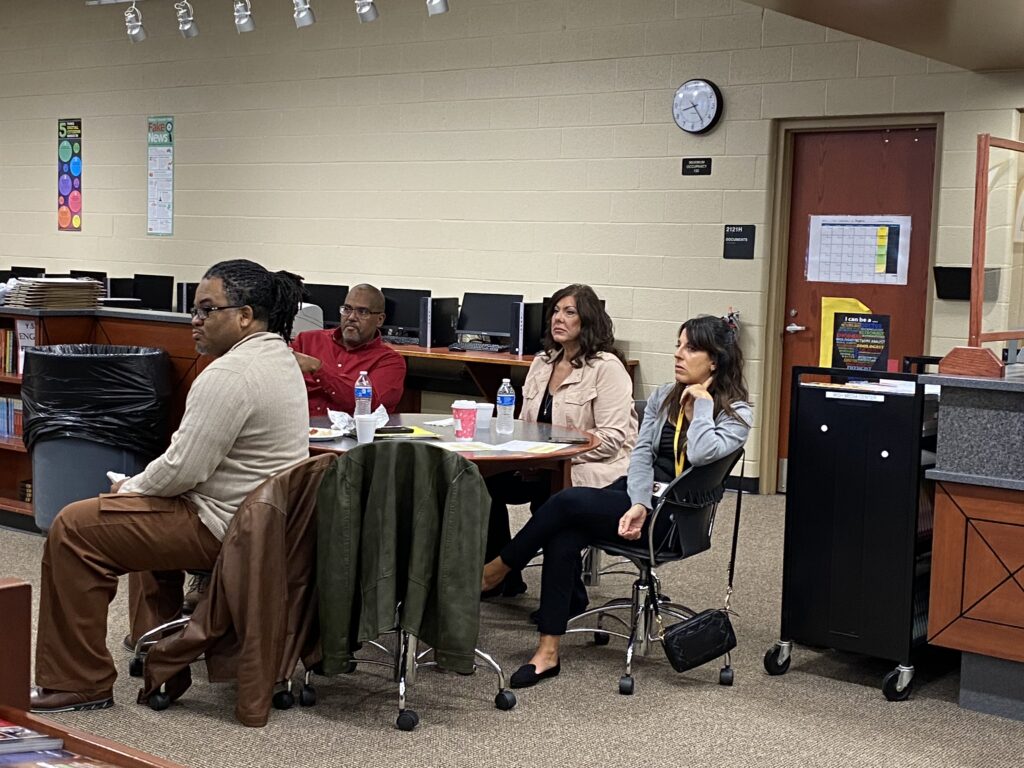 Earlier in the month, Warren school leaders were among nearly 50 educators who spent time at Lima City Schools as part of that district's instructional rounds.
In Warren, educators met at Harding for introductions before breaking into groups and visiting all district buildings. After the instructional rounds were completed, the groups met back at the high school to discuss their experiences and common themes which will be utilized to generate recommendations for areas of academic improvement.