Students at Warren G. Harding High School competed against each other Thursday, Feb. 13, in a mock version of the Moody Math Challenge.
For a moth prior to the competition, teachers Kristy Thornton and Courtney Susko worked with the students in training simulations to solve real-world problems through the lens of mathematics.
The program culminated with the day-long challenge in the high school library where students, working in teams, were given a problem, worked on the solution, then presented the solutions to a panel of judges. The students worked on a project involving automobile insurance costs.
Mrs. Thornton and Mrs. Susko organized the event for freshmen and sophomores who tested gifted in math, reading/writing, or creative thinking.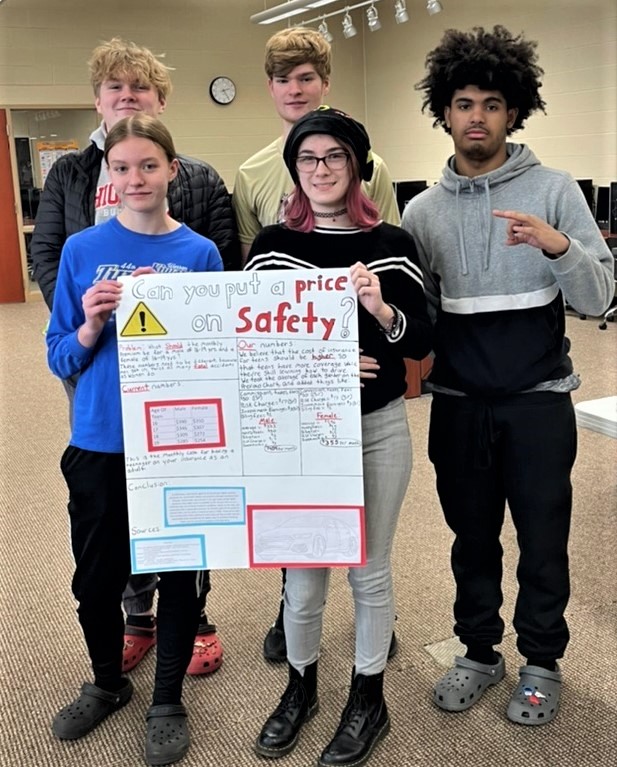 The 10th Grade Team Winners are:
Sarah Herko
Sophie Gardner
Aaron Lawrence
Everett Miranda
Andrew Waldman