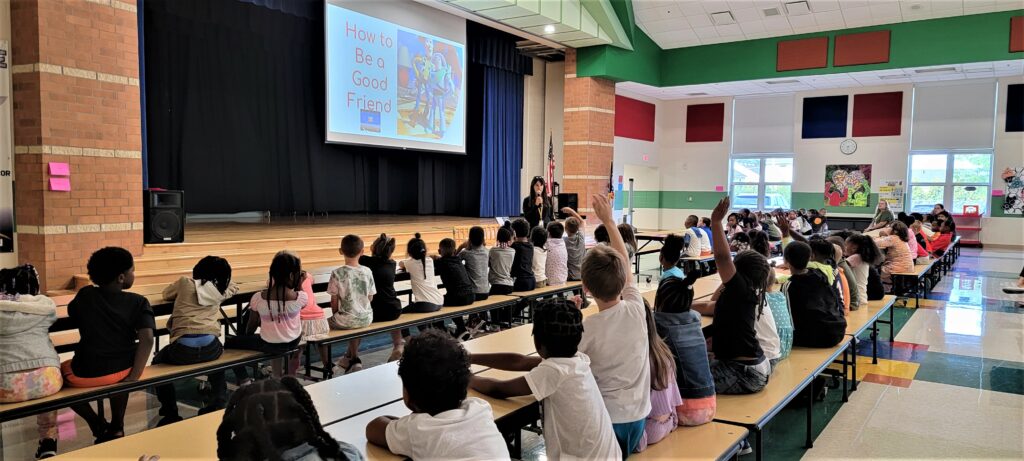 It's all about "How to be a Good Friend" for the first few months of school at Willard PK-8.
For the first nine weeks of the 2023-2024 school year, Willard PK-8 school is focusing on the SEL (Social-Emotional Learning) theme: Connections with the focus on Friendship.
Teachers are doing weekly SEL lessons that coincide with the theme and each pod has an assembly for each grade level so students understand the meaning behind it.
"We want students to understand what it means to be a good friend and also discuss when someone is not being a good friend," explained PK-2 Pod Principal and Campus Leader Carly Polder.
Student work focused on Friendship is on display throughout the school building.
Students watch videos featuring staff depicting good and bad behavior. They are also given scenarios and, after discussing them among their classmates and teacher, share whether they think it was good behavior or bad behavior.
One highlight includes introducing students to the "Buddy Bench." Students are encouraged to talk to or play with any classmate sitting on the Buddy Bench alone.