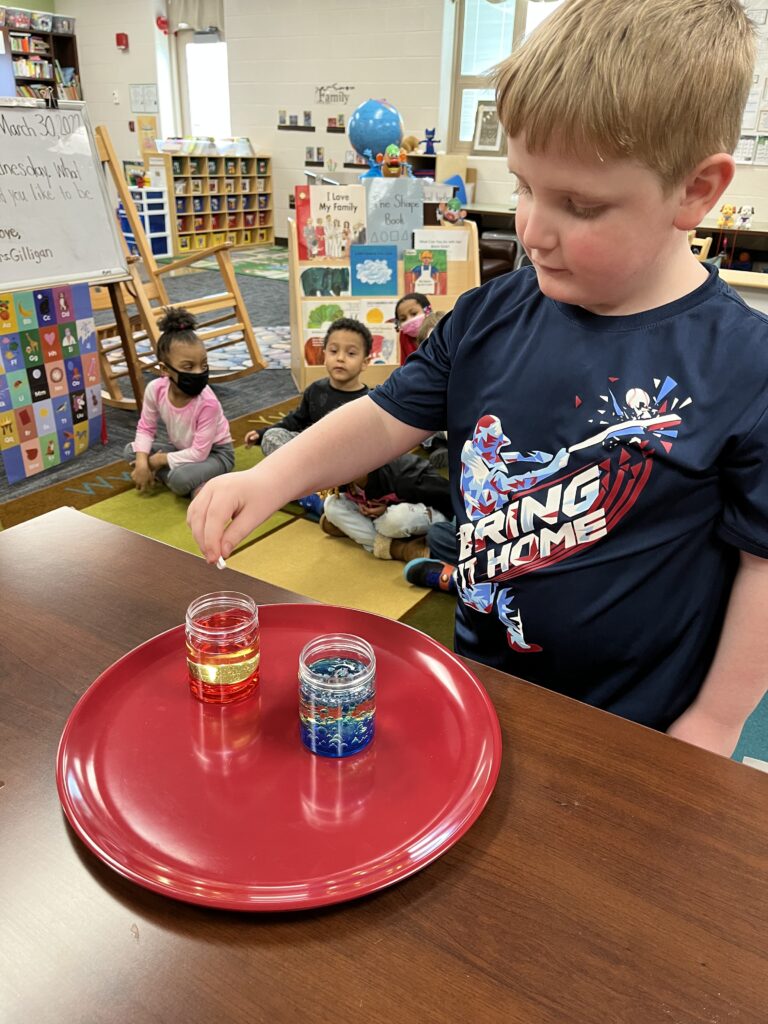 Preschoolers at Warren's McGuffey PK-8 School recently explored mixing colors as part of a science experiment.
Students in Mrs. Gilligan's class followed a recipe of colors, water and other safe household supplies to create their own lava lamps.
Mrs. Gilligan noted their are several benefits that come with hands-on learning. For example, students:
Learn from engaging in real experiences;
Interact with their environment and each other;
Use all five of their senses to explore;
Engage multiple areas of the brain;
Build fine motor skills.
 Mrs. Gilligan said, "It was a big hit with the students!