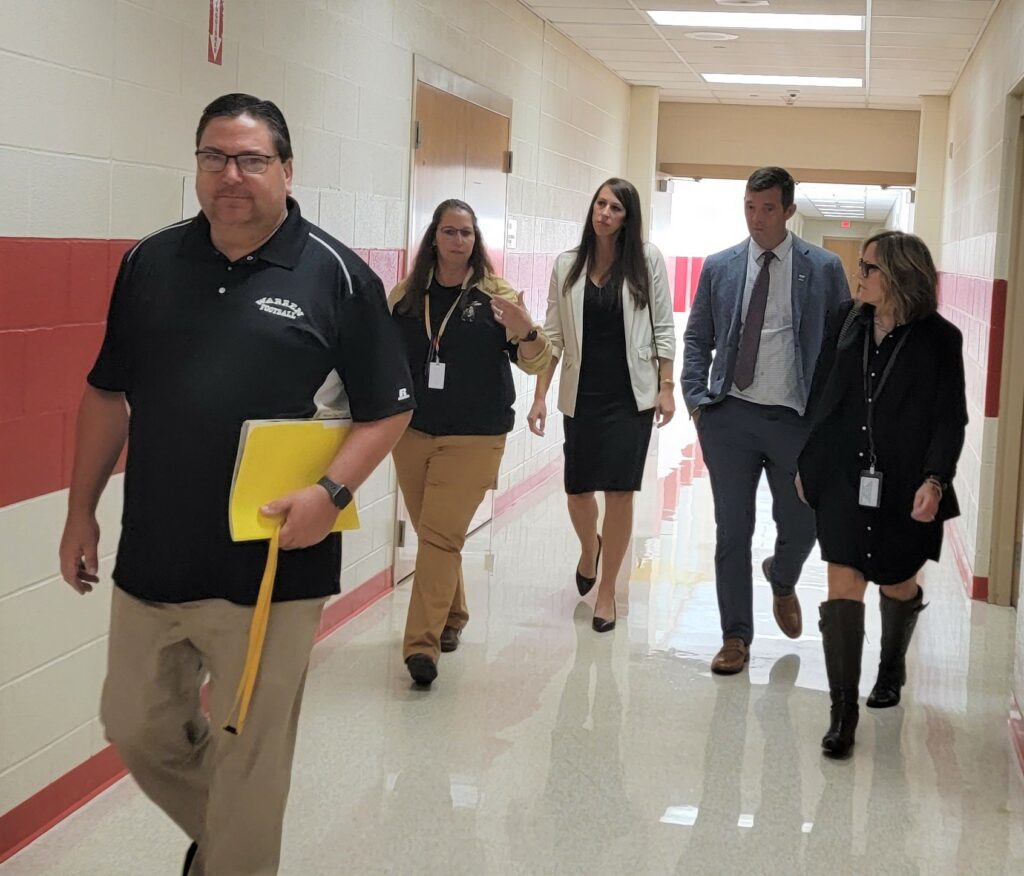 For the second time in two months, Interim State Superintendent of Public Instruction Dr. J. Christopher Woolard was on site at Warren City Schools on Wednesday, Sept. 13, 2023, getting a closer look at the work taking place inside the district.
Dr. Woolard lauded the strides the district has made in focusing on early learning, advancing student literacy and improving overall attendance.
"There are some great things going on here in Warren City Schools. We're seeing some great things happening in this district," Dr. Woolard said.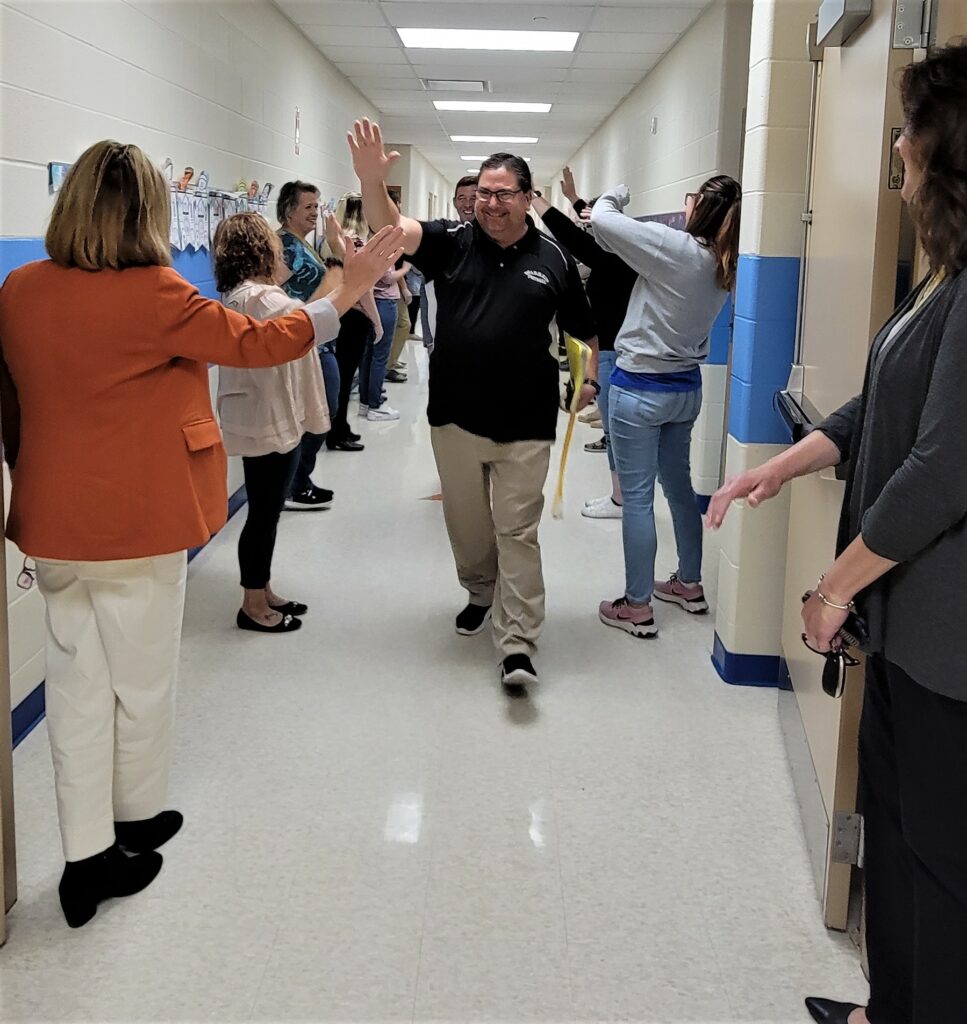 Steve Chiaro, Warren City Schools Superintendent/CEO, led Dr. Woolard, Dr. Melissa Weber-Mayer, Ohio Department of Education Literacy Chief, and Melissa Kmetz, Ohio Teacher of the Year, through a series of professional learning sessions attended by district staff. Warren City Schools Chief Academic Officer Wendy Hartzell accompanied the group on the tour.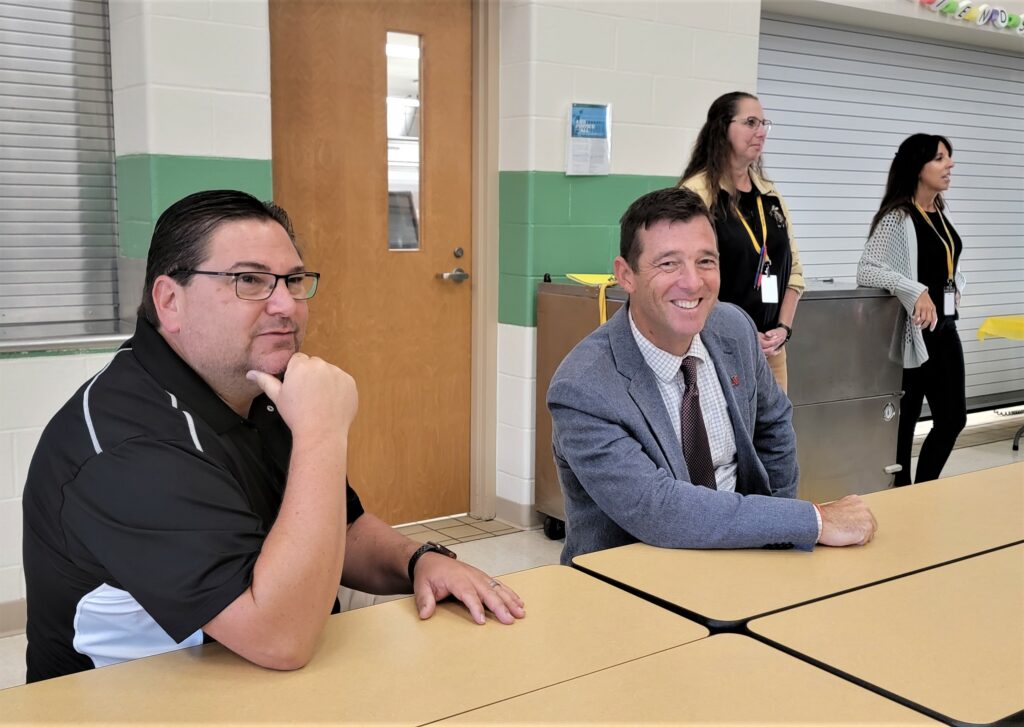 Highlighted topics included social and emotional learning (SEL), fundamentals of preschool and the Science of Reading. The staff also spent time reviewing state testing results and soon-to-be-released State Report Card data.
Woolard said he is impressed by the district's commitment to providing professional development to staff, establishing a "great" school culture, and recognizing and addressing the barriers some students face.
"It was a pleasure spending a couple of hours with Ohio's interim state superintendent, visiting sessions of dedicated educators committed to their individual professional development and growth, supporting the academic success of children in the City of Warren," said Warren City Schools Superintendent/CEO Steve Chiaro.
In August, Woolard accompanied Gov. Mike and First Lady Fran DeWine during a visit to Warren City Schools when they discussed the newly announced statewide ReadOhio literacy initiative.
During the earlier visit, state leaders received input from Warren teachers about their work to improve literacy.
"Hosting Dr. Woolard on Wednesday during our waiver day was a wonderful opportunity to demonstrate some of the work taking place within the district," Hartzell said. "When you have such an extraordinary staff that works so hard on a daily basis to serve our students, and then to have that work recognized by our state education leaders, it reaffirms once more our commitment to our work and to the future of our students."