105 High Street, Warren, Ohio 44481
||
Phone: 330-841-2321
||
Fax: 330-841-2224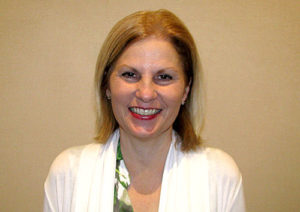 The Office of Curriculum and Instruction is one facet under the Department of Teaching and Learning.  Along with, the Offices of Special Education and State & Federal Programs we are committed to providing the students of Warren with curriculum and instruction that builds core academic knowledge and complex thinking skills.  Our PK-12 curriculum follows Ohio's Learning Standards in each content area.  Our teachers, supported by the ELA and Math Coordinators and School Improvement Supervisors developed new units, aligned materials, and created assessments aligned to the new standards and state assessments.  Through the Coordinators, School Improvement Supervisors, and math and reading coaches we continue to plan and prepare our staff to meet the rigorous demands of Ohio's New Learning Standards which will be measured through a comprehensive assessment system.
As we strive for high standards for all so that our students achieve at high levels across all disciplines, the Office of Curriculum and Instruction focus our efforts in the following areas:
Implementation of curriculum that meets expectation of Ohio's Learning Standards
Use of Research-Based Instructional "Best Practice" Strategies
Develop of a system of interventions to meet the needs of all students
Continuous monitoring of our progress towards district goals outlined in the OIP (Ohio Improvement Process) Plan
Data-Driven Decision Making
These goals will be supported through:
Research-based curriculums in Math (CPM K-8) and ELA (Literacy Collaborative through Ohio State University grades K-5 and My Perspectives 6-12) supported by our Math and ELA coaches.
Continual refinement of units and alignment of resources
Integration of literacy skills in all content areas
Technology to enhance instruction and support student learning and achievement
A comprehensive assessment system to monitor student growth and progress
The Office of Curriculum and Instruction will support administrators and teachers to meet these goals through:
Creating an environment of professional growth and learning
Cultivating opportunities for collaboration
Providing teachers with content specific expectations an best practices
Professional development in Formative Instructional Practices (FIP)
For more information on Ohio's New Learning Standards, please visit:
http://education.ohio.gov/Topics/Ohio-s-New-Learning-Standards
For information on Ohio's Next Generation of Assessments, please visit:
http://education.ohio.gov/Topics/Testing/Ohio-s-State-Tests
Warren City School District is committed to providing our students with the best educational opportunities.   The Office of Curriculum and Instruction continually strives to research and seek out those practices and programs that will best meet the needs of our students and enhance their well-being.  A strong school is the foundation for a strong community.  Together we can help students develop those skills needed to be college and career ready and to meet the challenges of the 21st Century.

E-Book Terms of Use (183.5 KiB, 1,154 hits)


2023-2024 Assessment Maps (728.5 KiB, 708 hits)


CPM E-book Terms and Agreement (219.7 KiB, 718 hits)

Educational Service Center of Eastern Ohio Business Advisory Council
Categories:
Curriculum & Instruction