105 High Street, Warren, Ohio 44481 || Phone 330-841-2321 || Fax: 330-841-2300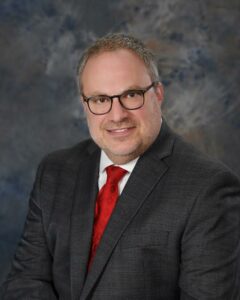 The Business Office of the Warren City Schools is responsible for supporting the operations of the School District. Almost all functions of the District that are not associated with classroom instruction and curriculum fall under the Business Office. The Food Service, Maintenance and Transportation departments report to the Executive Director of Business Operations regarding their daily operations. Please refer to the applicable department website to find out more about those areas.
John Lacy, Director of Business Operations, is directly responsible for the property, liability and fleet insurance of the District. Also, employee accidents are reported to the Business Office where all workers compensation claims and safety related issues are handled. Over the past five years the Business Office has made numerous renovations throughout the district. McGuffey and Jefferson received new additions to their buildings, a new warehouse was purchased and renovated, and added changes to the Curriculum and Instruction Department.
The Business Office is also involved in a wide variety of other areas such as telecommunications, energy conservation, real estate transactions, long range planning, major purchases, construction, facility rentals and many more.
Building Rental
The Board of Education believes that the school facilities of this District should be made available for community purposes, provided that such use does not infringe on the original and necessary purpose of the property or interfere with the educational program of the schools and is harmonious with the purposes of this District.
Refer to Board Policy
#7510 on the Use of school Facilities as well as Administrative Guidelines #7510A
Warehouse
745 Pine Avenue SE, Warren, Ohio 44483
Phone: 330-393-3306
Fax: 330-393-3307
Documents

Warehouse Order Form - Updated 20230419 (44.0 KiB, 2,493 hits)


Facility Rental Form (145.7 KiB, 1,300 hits)


Moving Form (52.3 KiB, 2,111 hits)

Staff